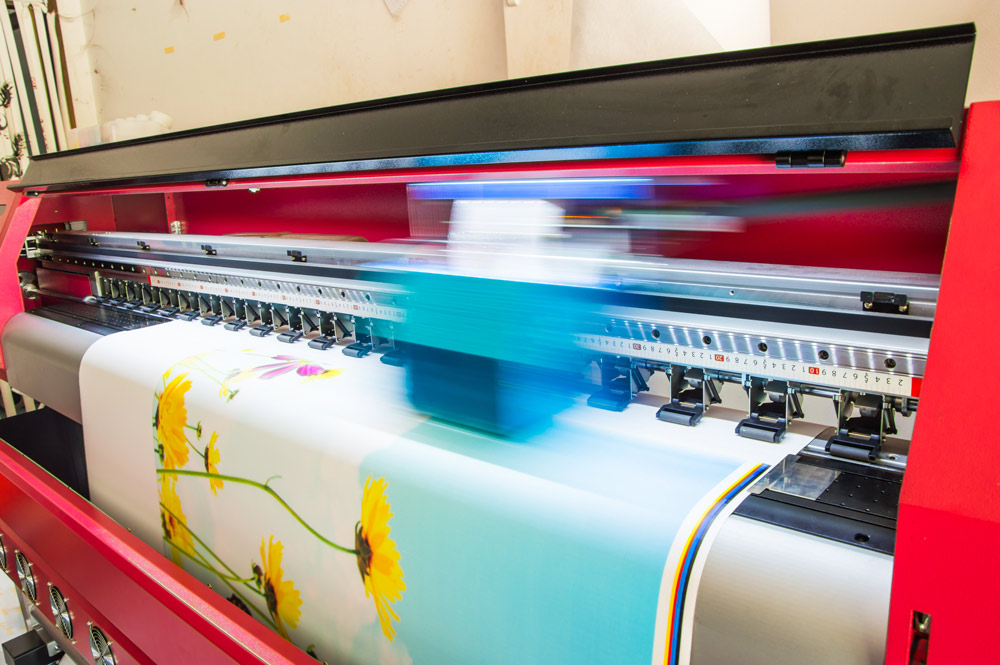 Most of us in modern society have become reliant on digital printing technology. However, few ever stop to wonder about its origins. The bulk of it started with the efforts of Graham Nash of Crosby, Stills, Nash, and Young. What started out as a seemingly irrelevant hobby of photography turned into a highly popular modern convenience when he started manipulating his digital photography on his Macintosh computer in the 1980s.
During his experimentation, Nash realized he was unable to find an output device compatible with the colour on his computer screen. After much trial and error, he discovered the continuous-tone Iris printer, an inkjet model that was new at the time commonly used for creating pre-press proofs. He made the decision to invest $126,000 for one of his own in order to make prints of his digital photography. The result? His investment paid off as he went on to host critically acclaimed photo and art exhibits all across the globe.
In the Beginning
The history of digital printing technology developed over time, and there were several steps along the way that got us where we are now. What we now have as a desktop publishing tool, others used to utilize industrial pre-press proofing and fine art devices to intricately create what they needed. The evolution progressed as follows:
Short runs by hand that required one-off reproduction
Very low quality stenciling and mimeographs
Digital, magnetic tape, or punch card storage of text that was used in line printing
While these advancements certainly made their mark in the printing industry, there was still a desired innovation yet to be discovered- high-quality colour output.
The Introduction of Digital Colour
In 1993, Benny Landa provided the world with a new level of abilities when he introduced his E-Print 1000 digital press. With this device, users were then able to utilize colour digital printing in their projects, and this ability quickly took the world by storm. With this advancement, there was certainly money to be made, and entrepreneurs in the print industry used their imaginations to discover them.
Those needing short-runs and variable data printing quickly found that the E-Print 1000 digital press was the perfect solution, and it didn't take long for this to become the number-one choice for these purposes. The new colour technology drew a clear line between itself and other forms of printing including:
Gravure
Lithography
Flexography
Letterpress
The Many Benefits of the Digital Press
When it comes to making a good case for itself, the digital press certainly has a lot going on in its favor to back up its popularity over older printing methods. Just some of the features it has over offset production include:
Elimination of the need for a variety of chemicals for use, significantly lowering costs and time for businesses to provide their customers with their products
Direct application to substrate surface using inkjet and laser technology
Elimination of the ink permeating the media as is common in offset production
The New World of Variable Data Printing
Variable data printing is a form of digital printing in which elements such as text, graphics and images can be changed from one print job to the next without slowing down the process. When production digital print technology hit the scene, even this ability was enhanced. Customers are now able to enjoy a number of features including:
Varied sets of personalized texts and pictures
Quick ability to customize to a variety of markets
Individual customization
An Exciting Future in Digital Printing
Considering all the possibilities with modern digital printing technology, it's no surprise that the industry is expected to grow. In fact, according to a Smither Pira report, it's expected to reach $187.7 billion by 2018. While just a few short years ago printing technology accounted for less than 10 percent of the market share, it's expected to soon hit nearly 20 percent. As technology continues to innovate, we can expect to see further advancements in this exciting and ever-changing field.